Demo wishlist
Feel free to have a look at this demo wishlist. Or you try wishlistbutler by creating a wishlist on your own!
Screenshots
This is how your final wishlist will look like.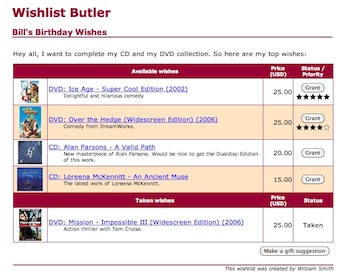 Hover over the image with the mouse to get a larger preview.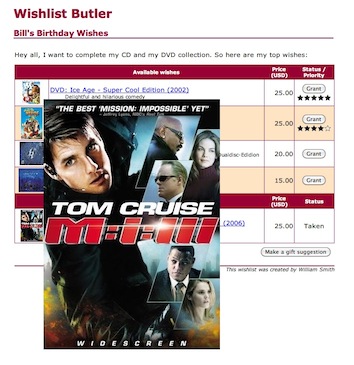 This screenshot shows one part of the administrator interface, which allows you to add wishes to the wishlist and to edit the current wishes.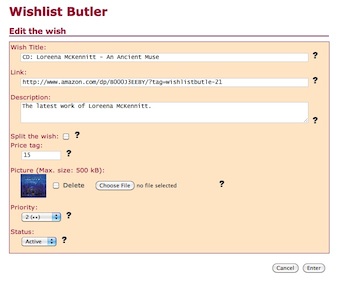 Start using Wishlist Butler
Just click on the button below to create your personal wishlist.